Mumbai Airport is the second busiest airport in India and deserves country's business centre.  Another fact is this market consumes the most whisky in the world by far (1.5 billion litres in 2014).
Top single malt and blended whisky in the world and in India, it is natural that Chivas Brothers desires to be more impactful in this fast growing market.
DITOC was naturally selected to propose user experience tools to enhance the new Chivas Brothers boutique in Mumbai Airport.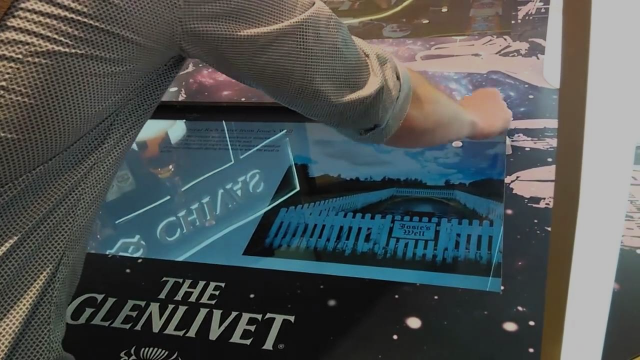 Description:
2 RFID systems were implemented to invite visitors to place Glenlivet and Chivas Regal bottles on a sensor to discover the different expressions of their range.
2 interactive tables welcome users to learn more about history of the brands.
Our scope of works:
System Programming: RFID and interactive tables.
Design: creation or alteration of all graphics for the applications.
Installation and Maintenance.