To boost sales for its client Ballantine's, DITOC has worked on "Echoes of Wood", a user experience concept to educate and engage shoppers.
The Concept:
Shopper is invited to discover 10 digital animations through an interactive installation based on sliding a glass on a tree trunk to highlight the importance of oak in the Ballantine's 21 years American Oak.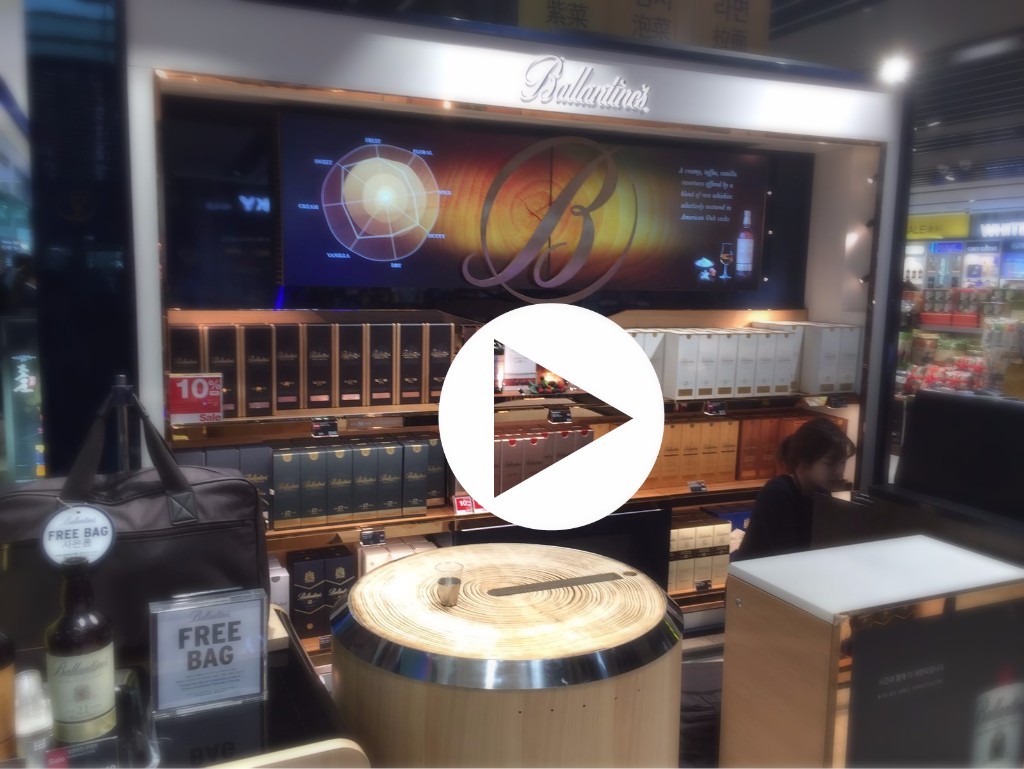 Ballantine's:
World second selling Scotch Whisky, Ballantine's wants to promote this exclusive liquid for Travel Retail during an activation of 2 months in 3 spots at Incheon Airport (Concourse, East Main, West Main) and 1 spot at Jeju Airport.
Our scope of works:
Digital Design Solution
Application development
Installation & calibration
Content formatting and editing
Maintenance service