For the renovation of their shop in shop, Moet Hennessy has nominated DITOC to create an impactful way to enhance Hennessy awareness, at Taoyuan Airport, Taiwan. 
The idea is to make a difference to traditional static light box with active brand communication to entice passengers right after they arrive at the duty-free area.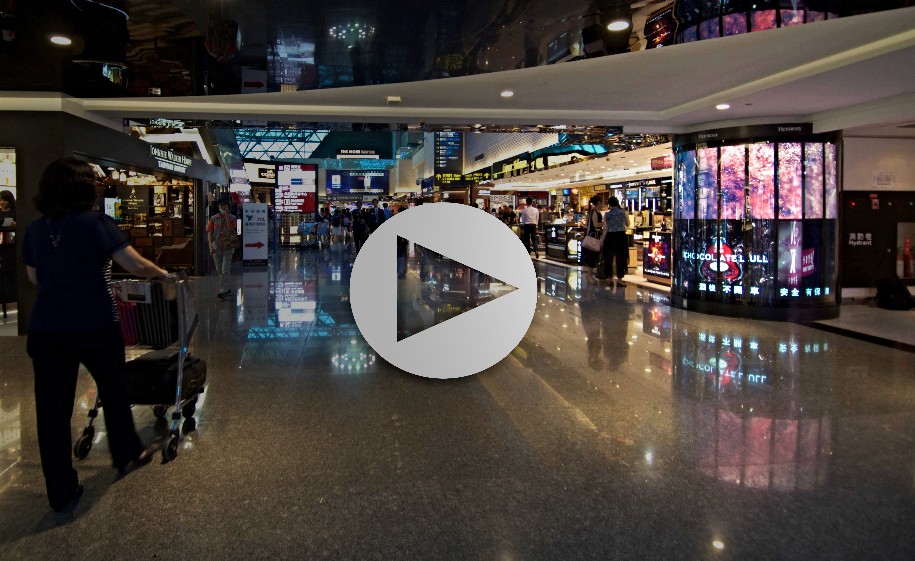 Description:
Large scale Panoramic TV wall to create a unique curved installation.
Digital Design Solution
Installation & calibration : 20 x Panoramic 28″ TV
Maintenance service