For the launch of the new BMW X1, BMW requested to transform visitors of the Hong Kong Tennis Open into potential clients. DITOC designed a data collection application with an interactive game to allow participants to win at a lucky draw.
Results:
Our client gets a list of 500 prospects with accurate and up-to-date details as name, address, email, phone number and current car model.
This information is especially interesting for the sales team to contact, offer and present not only the BMW X1 but all the BMW range.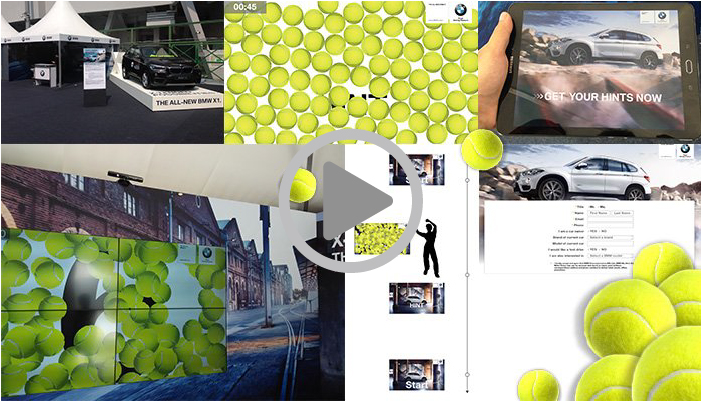 Data collection with an application where visitors of the BMW booth registered through a tablet.
Touchless game with a motion controller which allows the user to control and interact with the TV Wall front of him. By moving the hands, players removed the tennis balls and got the hint from the background.
Once hint found, players participated in the lucky draw.
Our scope of works:
Programming: a special application for data collection and an interactive game.
Design: creation or alteration of all graphics for the application and the game.
Marketing: data collection for our client to follow up with visitors.